Port de Bastia

Arrival at sunrise in Bastia

Port de Bastia

Vieux port de Bastia

Bastia

Place Saint Nicolas

A Piazza San Niculà photo www.corsenetinfos.corsica

Bastia - Citadelle

Bastia - Palais des Gouverneurs photo www.bastia-tourisme.com

Cathédrale Sainte-Marie de l'Assomption

Rue de l'Évêché

Etang de Biguglia

Desert des Agriates photo tourisme-en-france.com

Saint Florent: Cathédrale du Nebbiu

Lac de Padula photo Pierre Bona




Plage de la Saleccia credit photo photos-paysages-corse.com

Saint Florent

San Michele de Murato
Datée du milieu du XIIe siècle sans doute vers 1140, elle a été consacrée vers 1280. Elle fut édifiée alors que la Corse était gouvernée par Pise.
Son style typiquement pisan, polychrome (bicolore), reconnaissable par l'alternance de pierres de couleurs verte (serpentine) et blanche (calcaire),
assemblées en dessinant irrégulièrement des damiers et des zébrures, est semblable aux prestigieux édifices de Pise et à de nombreuses églises de Toscane.
L'édifice est classé au titre des monuments historiques depuis 1840.
Etang de Biguglia


L'étang de Biguglia, acheté par le département de la Haute-Corse en 1988 et classé "réserve naturelle" en 1994, est le plus grand de l'île.
Aux portes de Bastia, sa remarquable richesse biologique - plus de 4 000 espèces végétales, plus de 230 espèces d'oiseaux - est âprement défendue face à l'expansion de la ville. La bonne santé de l'étang de Biguglia symbolise les enjeux écologiques du XXIe siècle en Corse.

The lake of Biguglia, bought by the department of Haute-Corse in 1988 and classified "natural reserve" in 1994, is the largest of the island.
At the gates of Bastia, its remarkable biological wealth - over 4,000 plant species, more than 230 bird species - is fiercely defended against the expansion of the city.
The health of the étang de Biguglia symbolizes the ecological challenges of the 21st century in Corsica.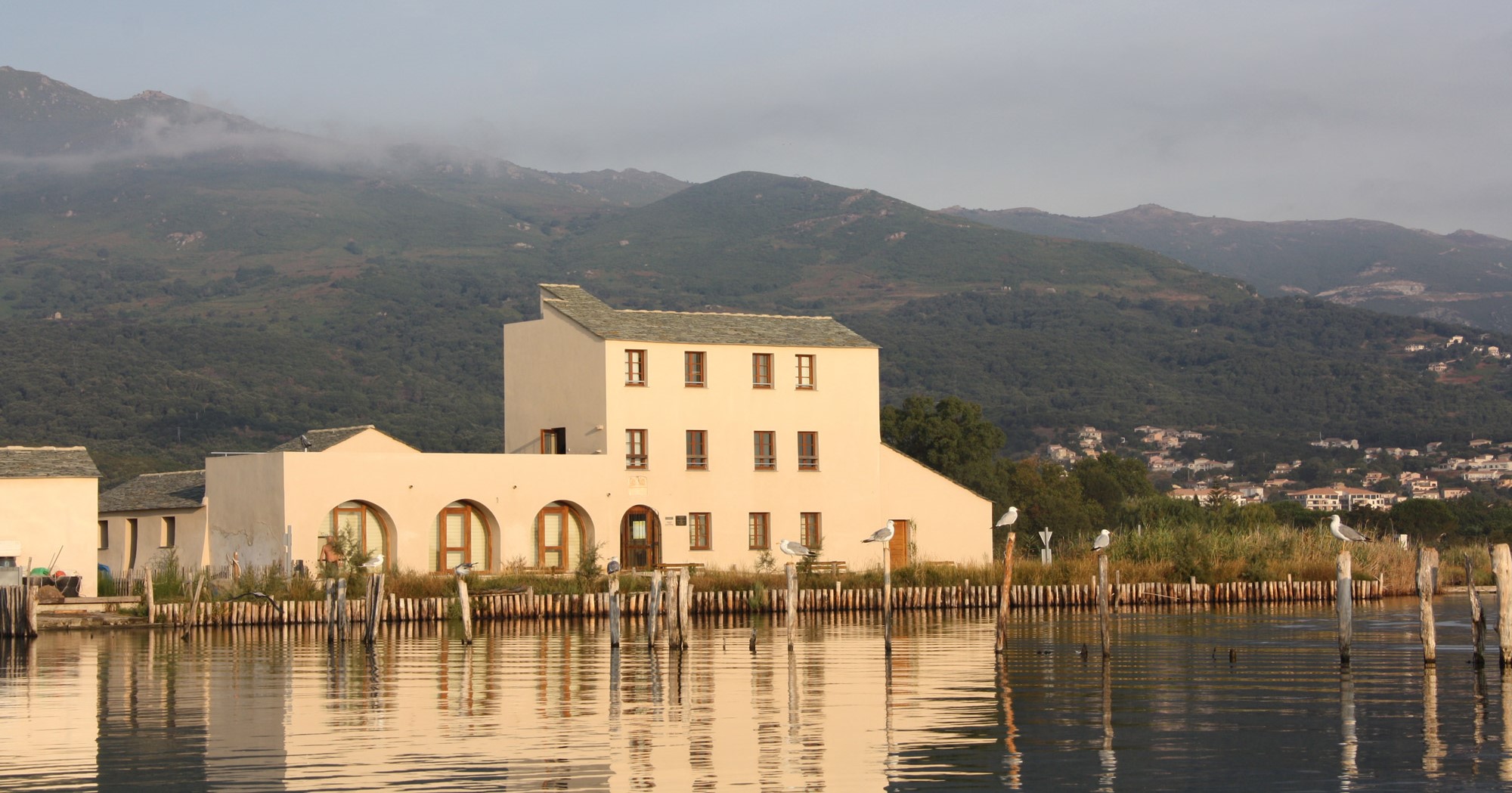 Etang de Biguglia - ÉCOMUSEE DU FORTIN


Aménagé dans une solide bâtisse au riche passé historique occupant, depuis plus de trois siècles, l'îlot d'Ischia Nova situé à l'extrémité nord de l'étang de Biguglia, l'écomusée du Fortin – propriété du Département de la Haute-Corse qui possède également le plan d'eau – a ouvert ses portes au public en octobre 2011 suite à d'importants travaux de rénovation.
La visite vous permet de découvrir les richesses faunistiques et floristiques que renferme l'étang au travers d'une scénographie où sont abordés l'histoire du site, le phénomène des migrations, les activités de pêche ou encore la connaissance des milieux propres aux zones humides.

Housed in a solid building with a rich historical past occupying, for more than three centuries, the islet of Ischia Nova located in the north end of the pond of Biguglia, the ecomuseum of Fortin - property of the Department of Haute-Corse which also owns le plan d'eau - opened to the public in October 2011 following major renovations.
The visit allows you to discover the fauna and flora richness that the pond contains through a scenography where the history of the site, the phenomenon of migrations, fishing activities and knowledge of clean environments in wetlands.



Cathédrale SANTA MARIA ASSUNTA de la Canonica

Impressionnante dans sa solitude, émouvante par sa simplicité, la cathédrale SANTA MARIA ASSUNTA,
tel un défi au temps, dresse au dessus des vestiges romains son imposante structure.
Elle fut érigée au début du XIIe siècle en remplacement de la basilique paléochrétienne ruinée par les invasions successives
Plage de la Marana, vue sur Bastia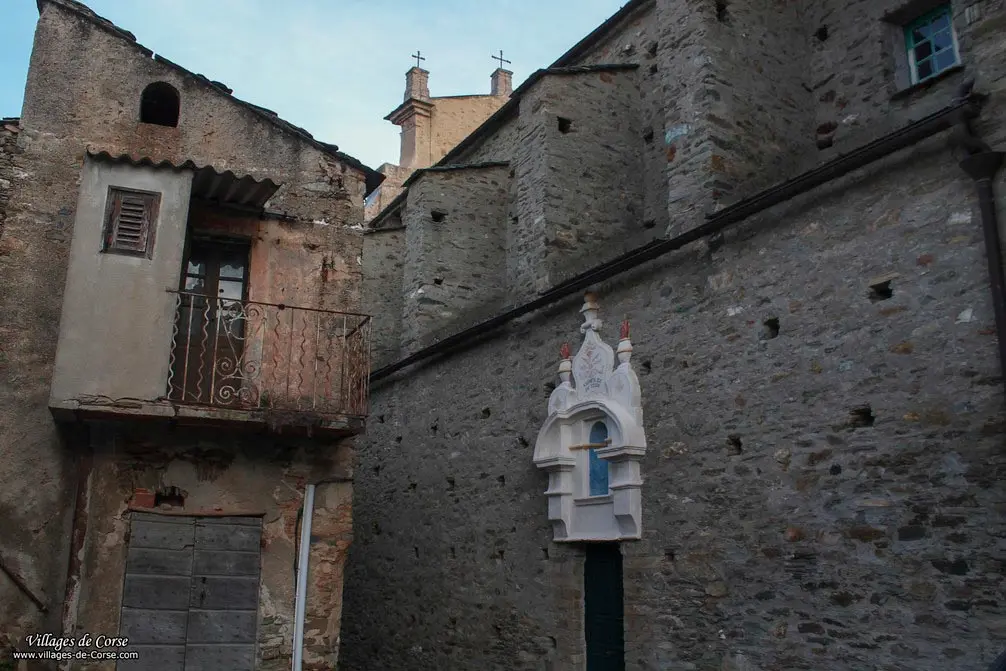 Borgo
Patrimonio Eglise Saint Martin photo radiofrance.fr
Ponte Novu
Mairie de Rapale - photo Pierre Bona